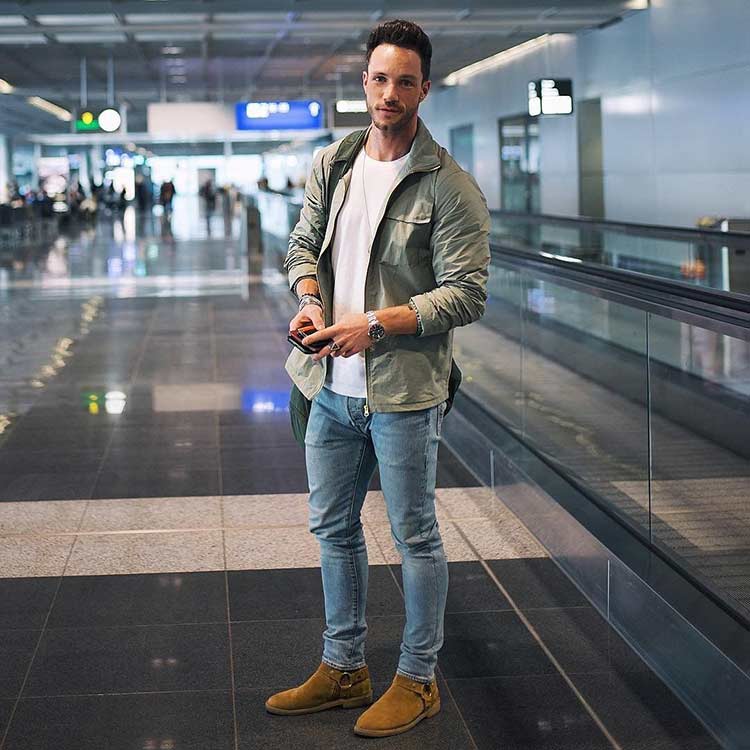 Are you traveling by airplane and you're wondering what to wear?
To decide your "AEROLOOK"It's worth considering a few variants:
–Is your flight domestic or international?
–How long is the flight?
–What's the temperature in the place you're landing?
–Which airport?
With this in mind, you can define the best look for you .
Domestic flights tend to be shorter and with aircraft that don't fly as high as those on international flights (depending on the destination, of course). This changes the internal temperature of the aircraft).
The landing site is also important. What will the local temperature be? If you're arriving at a small airport, you'll certainly disembark in the middle of the runway and you'll be faced with the temperature of the place (which can be extremely hot or bitterly cold).
All this must be taken into account. You need to be prepared for anything! By the way, a jacket (which can be stored in your backpack) is always welcome (it goes with mine!). A good option are puffers, which are very light, easy to store and very warm.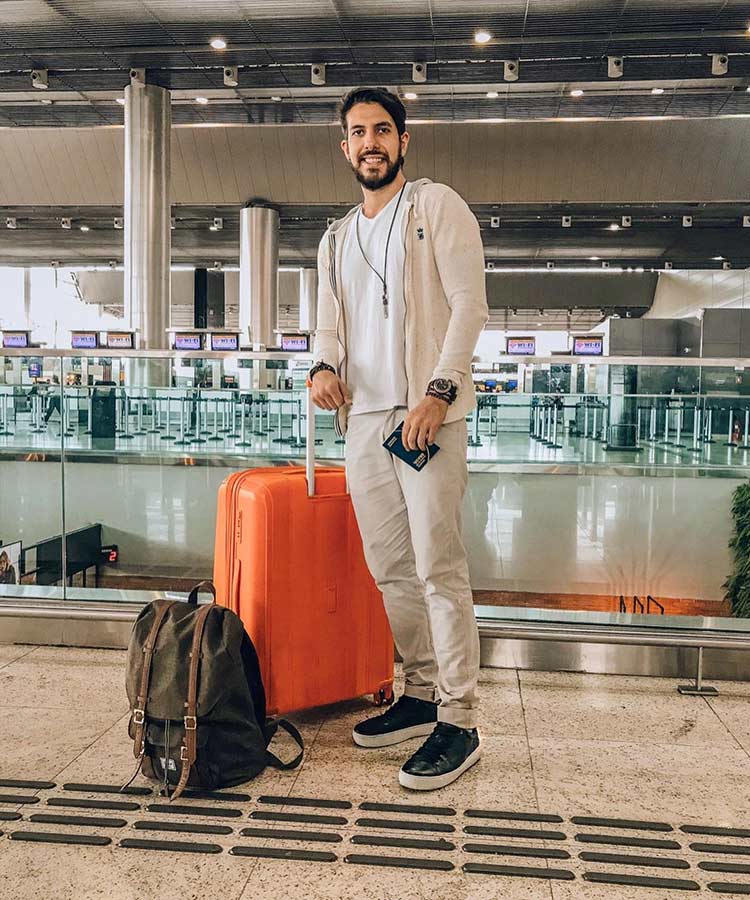 If it's a long flight, it's worth opting for looser, more comfortable garments. Especially if you're not very "fit". This is because the body tends to swell up during longer flights.
Dica extra:Always remember to pack a t-shirt and underwear in your backpack. As well as the basic medicines you might need during the flight. What if something happens during the connection and you need something?
Now for some inspiration outfit ideas for air travel :

So, were you inspired?