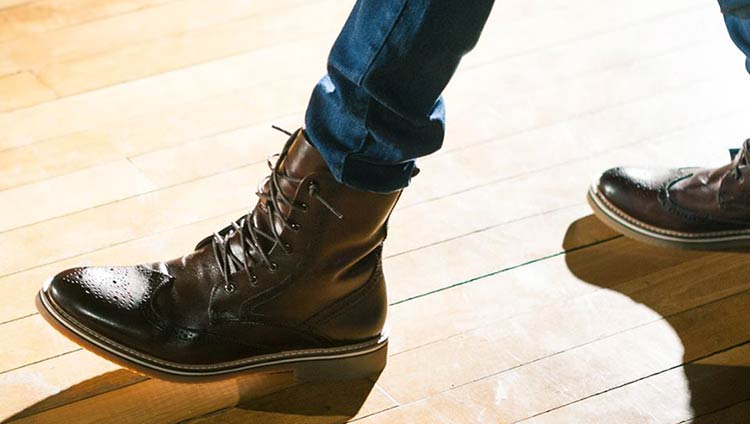 Boots are on the rise at men's fashion especially during the winter .
As you may have noticed, there are several models available and each one has a different name.
Find out which are the main boots, their differentials and their respective names:
Coturno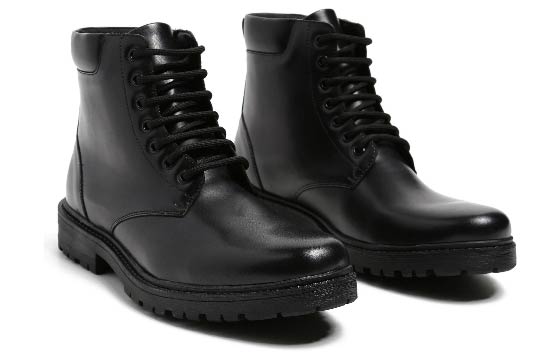 The coturno is characterized by its high shaft, thick sole and laces. It's the most classic model of boot and goes well with a rocker/military look.
Chelsea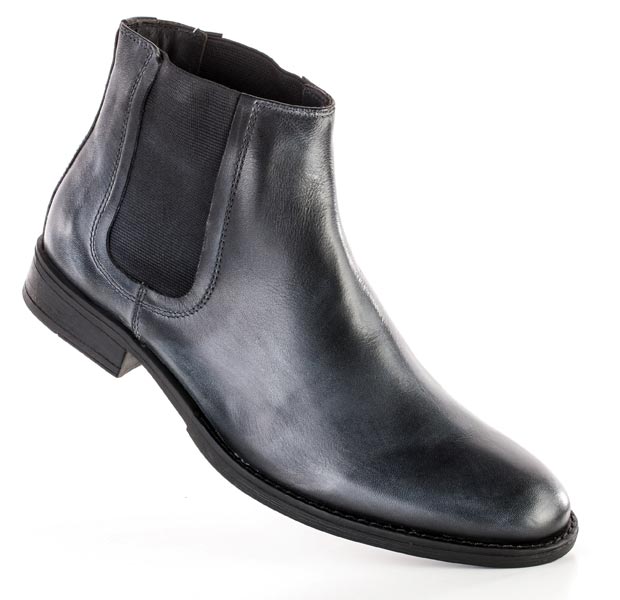 Eternalized by the Beatles in the 1960s, the Chelsea model has short shafts, a low heel and elastic straps on the sides.
Chukka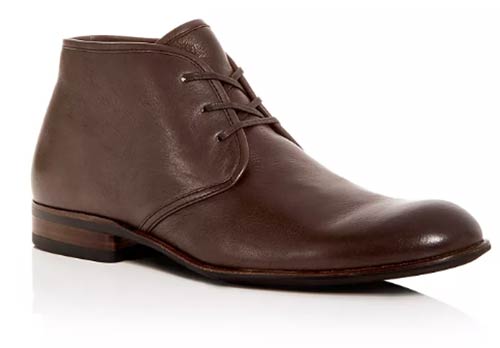 The "Chukka" style boot has English origins and was used in the Second World War by British soldiers fighting in Africa. It has a classic, striking style.
Desert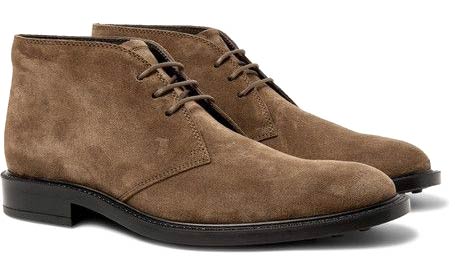 The "Desert" boots are very similar to the "Chukka" boots, even in their origin. This is because they were also worn by English soldiers, but this time in desert wars (hence the name). The big difference is the sole, which is a little more reinforced/marked than the Chukka. And they are usually found in suede.
Worker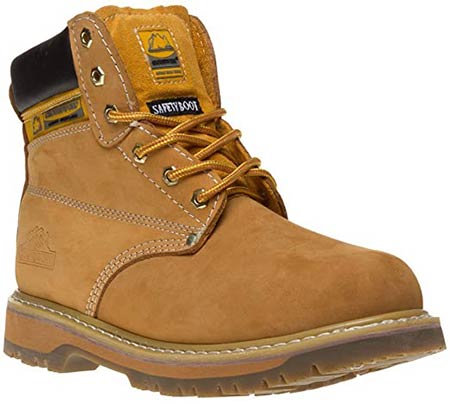 Worker as the name implies, is the classic workers' boot. They were created to help protect the feet of workers, especially in industry and in the fields. They are heavy, with very resistant leather and thick soles. The most famous colors are mustard, light brown and yellow.
Yellow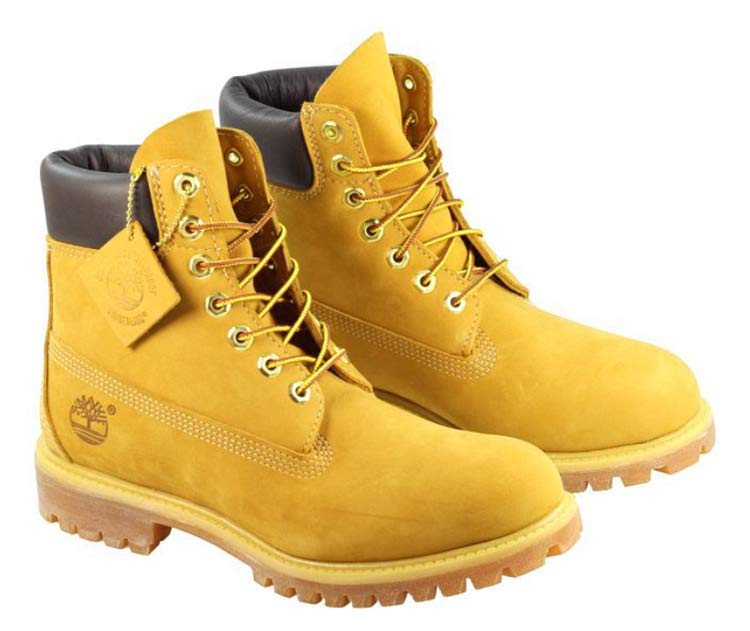 Timberland's timeless yellow Worker boot has become a classic model. It was launched in 1973 by Nathan Swartz and his two sons, with the idea of developing a boot that was 100% waterproof and to keep workers' feet warm, and so the Yellow Boot was born, the brand's first boot.
Power Toe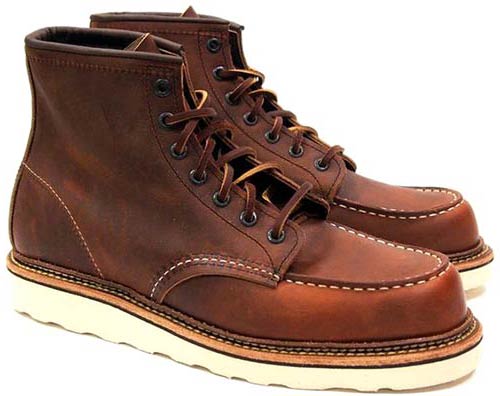 These boots are like modernized boots. They usually have cream or white soles and are lighter (usually rubberized). The trims are more modern and the finishes are different.
Country / Cowboy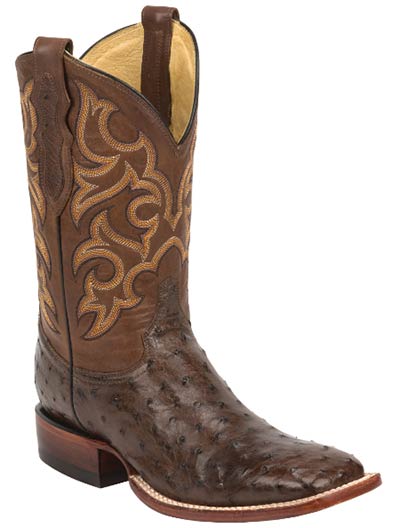 A bota Country is the one used by "Cowboys" . Marked by a high, closed toe (without laces) and usually with some elaborate artwork on the leather.
Hiker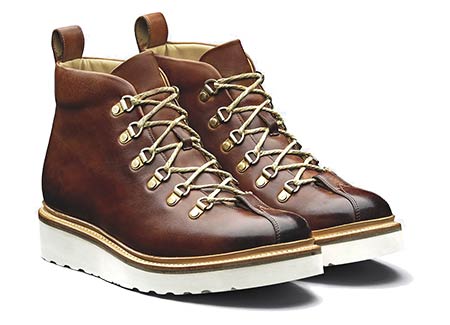 The Hiker boot is usually made of leather, has a treaded sole and buckle details on the shaft. As the name implies, it's for "walking". They are classic boots for hiking, walking and even climbing.
Wellington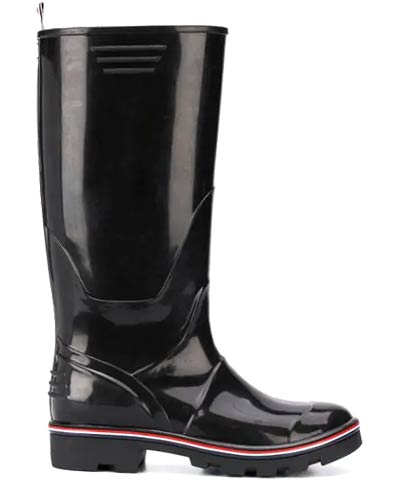 This boot, which can often be mistaken for a wellie, was made famous by the Duke of Wellington, winner of the Battle of Waterloo. Its classic model is made of leather, but nowadays there are versions made of rubber and other materials.
Brogue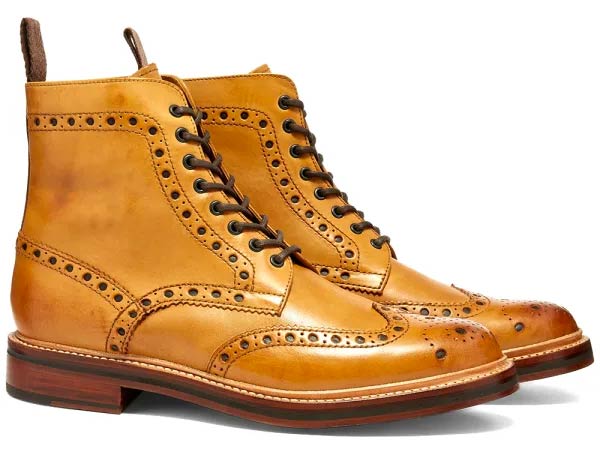 Brogue boots, like shoes of the same style, were worn mainly by Scottish farmers, with the characteristic perforations acting as an escape valve for bog water.