White sneakers are all the rage! If you're still not sure how to wear them, here are some tips:
White sneakers in a casual look
White sneakers go perfectly with casual looks. You can opt for the classic combination of T-shirt or shirt + jeans + white sneakers.
But twill pants, joggers or even tailored pants also go very well!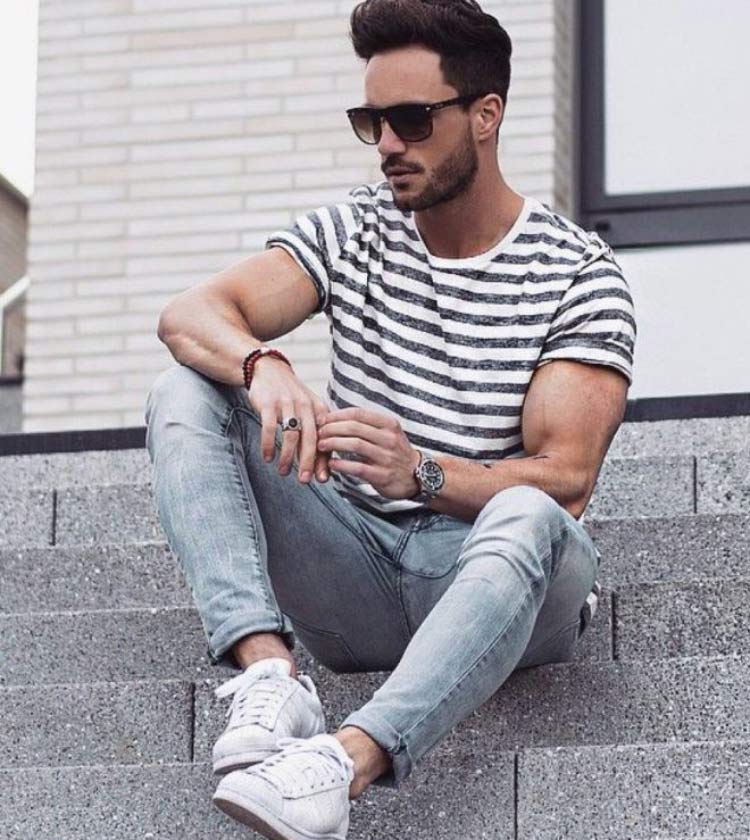 Remember that white sneakers create a point of "light" in your look. That's why it's always a good idea to opt for darker pieces on top, so you can make the sneakers stand out.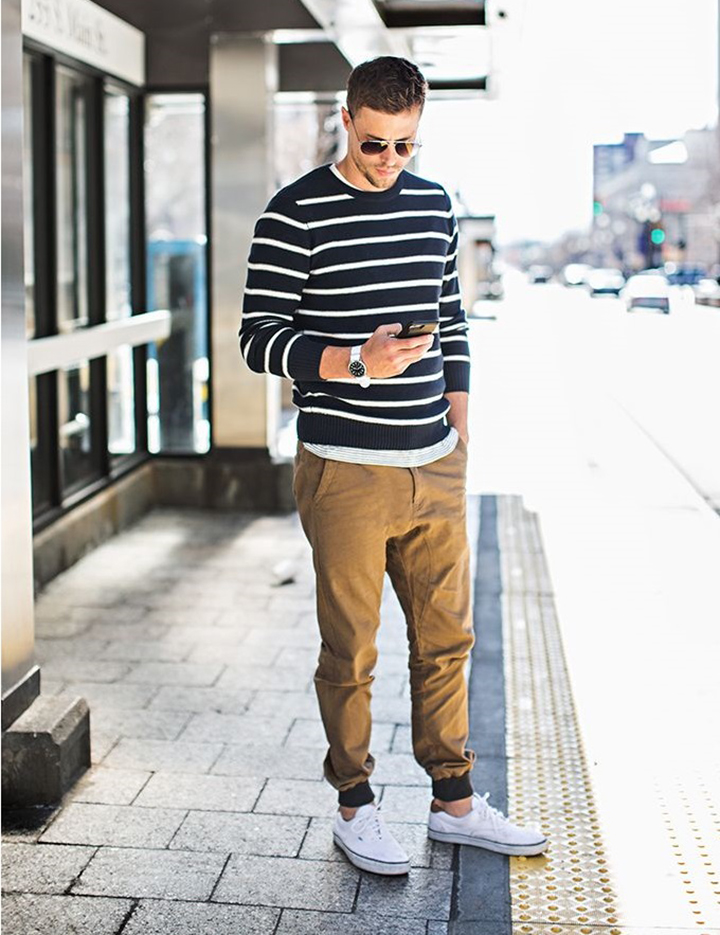 White sneakers with Bermuda shorts
Just as it goes perfectly with pants, white sneakers also go well with shorts.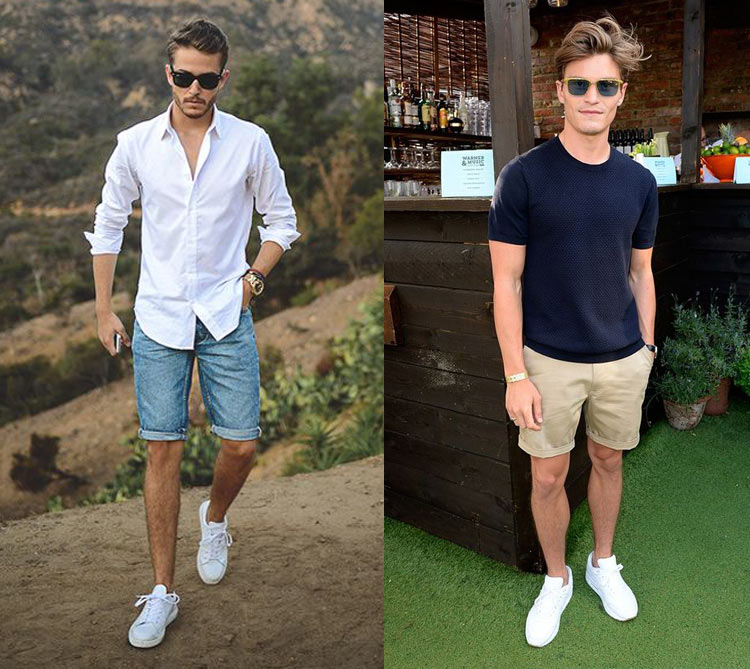 There's no mystery, you can opt for darker colors or even with white shorts as well (as there's the color of your leg between the shorts and the sneakers, it creates a nice contrast).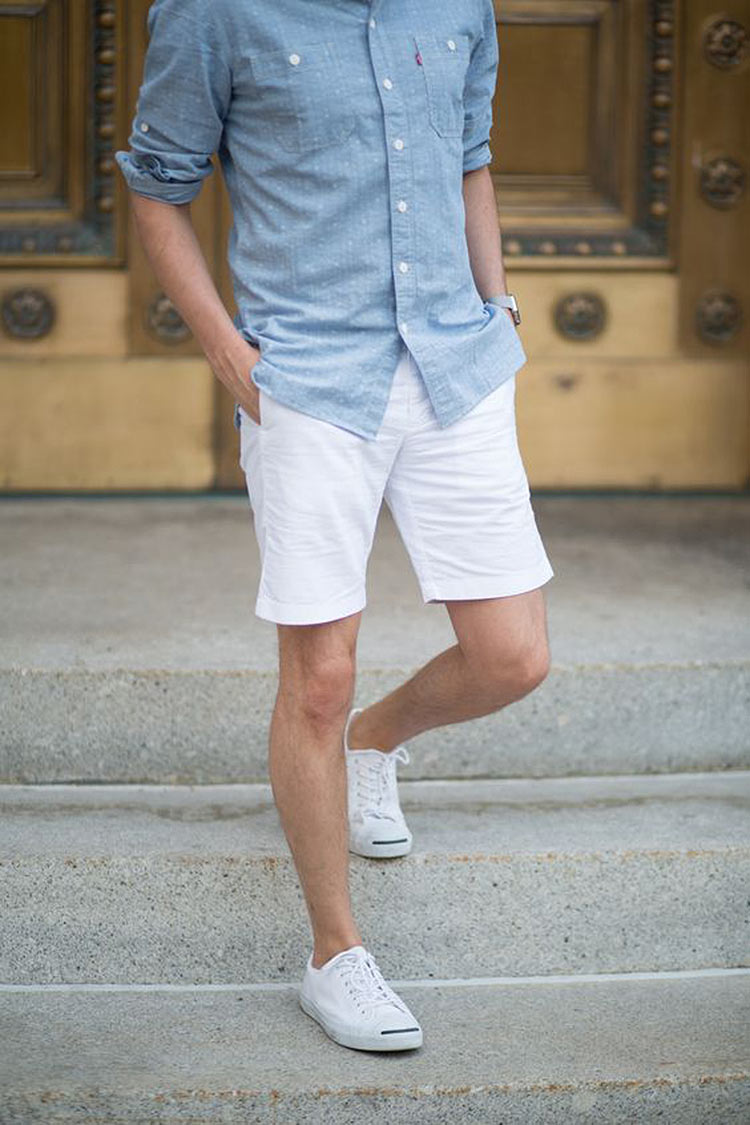 White sneakers for training
There are several models of white sneakers for running or even training in the gym.
As well as being comfortable, they'll bring a touch of style to your workout look.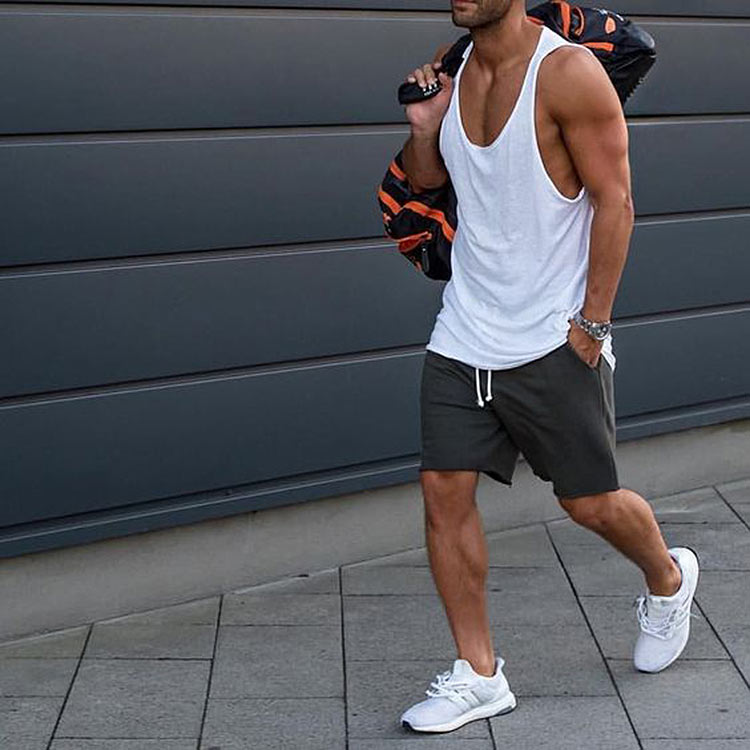 White sneakers in a social look
A social look (well-fitted, of course) can look even better with white sneakers. But it's worth remembering that this is only an option if you can wear this type of shoe to work or to an event.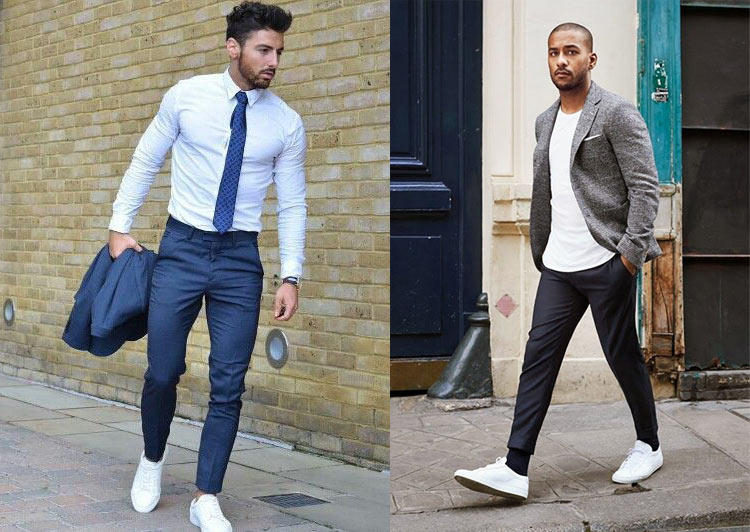 With or without socks?
In the case of a social look or when wearing any type of pants (jeans, twill, joggers, etc.), you can wear invisible stockings (or no stockings at all) or you can opt for colored stockings or even the color of the pants.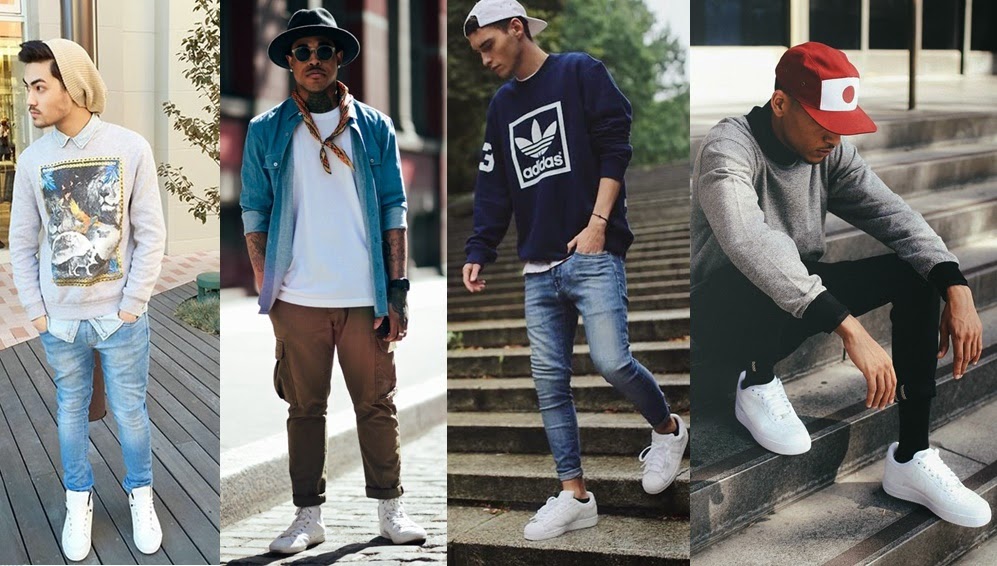 Now you can wear white sneakers in your outfits!