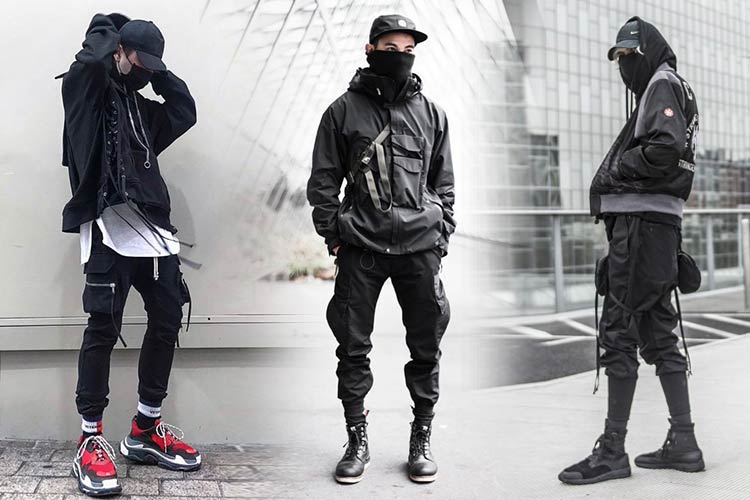 Techwear As the name implies, it would be like "wearable technology" .
It's a style that emerged as an evolution of Street Wear and the use of utilitarian and technological pieces. With a completely futuristic / cyberpunk .
This trend is catching on among young people in the East, especially in Japan and South Korea, and has taken the world by storm via the internet and social networks.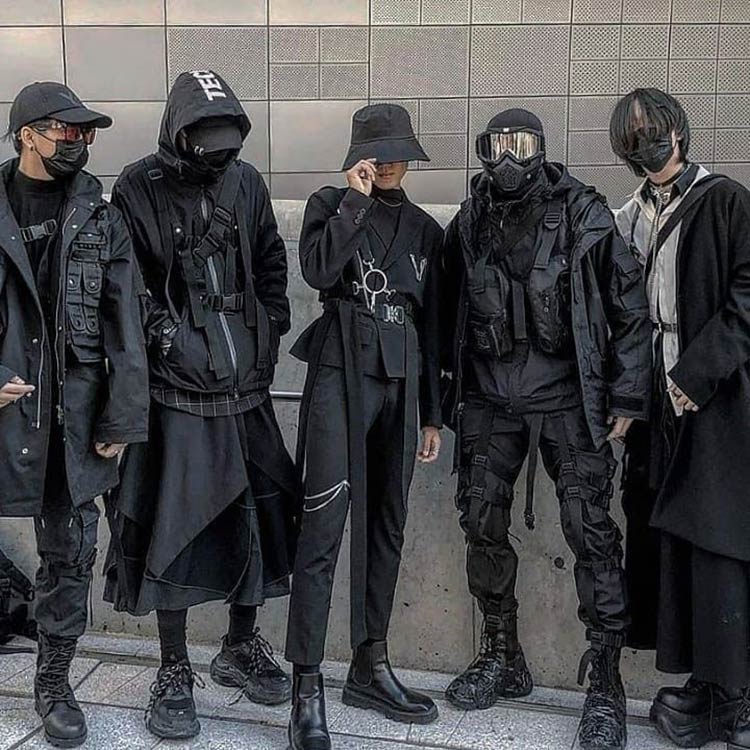 Although the name refers to technology, the main thing about the look isn't technological but utilitarian (and multi-layered). The pants, jackets and accessories are always full of pockets, straps, chains, carabiners, hooks, etc.
The color palette is very neutral, prioritizing black and its variants.
On your feet: modern sneakers, boots or boots.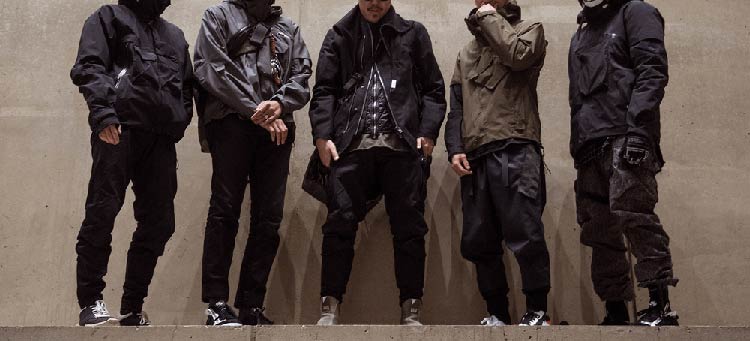 A variant of Techwear which is more reminiscent of the "cosplay" brings a touch of modern militarism… It's as if you were ready for a "futuristic war" .
As a result, many end up wearing samurai hats, swords and the like. Even protective masks (including gas masks) were part of the style even before the pandemic.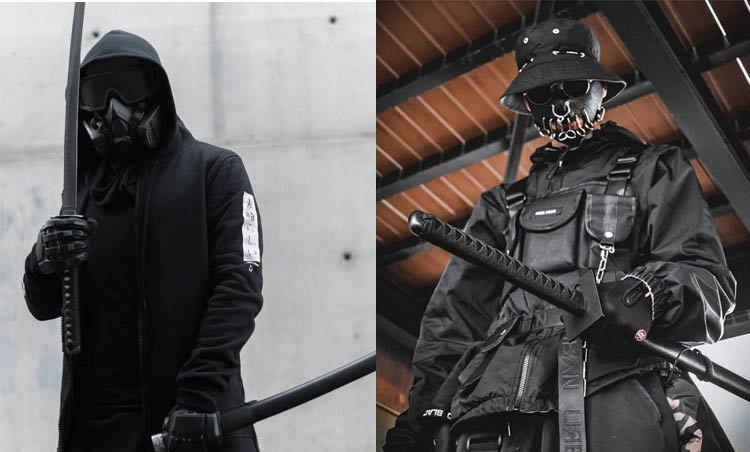 Check out some photos of boys in the style Techwear :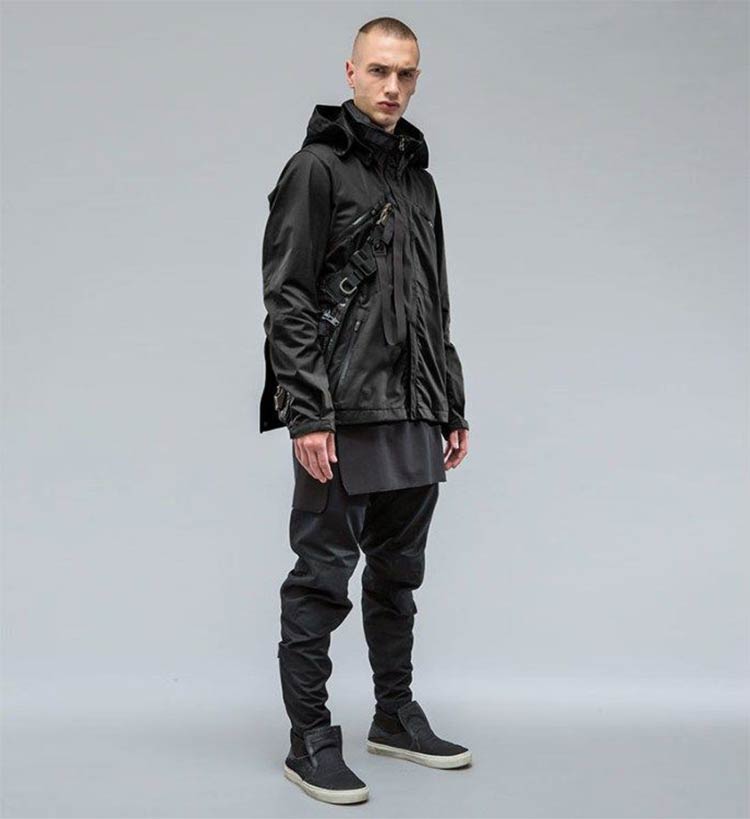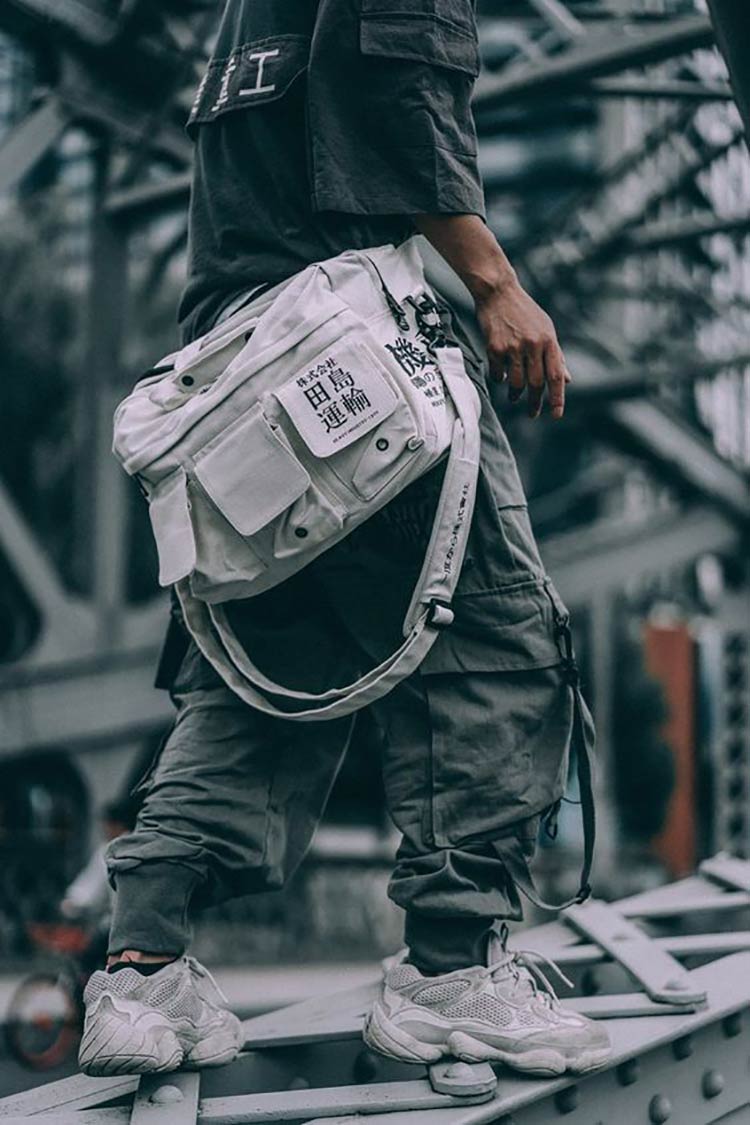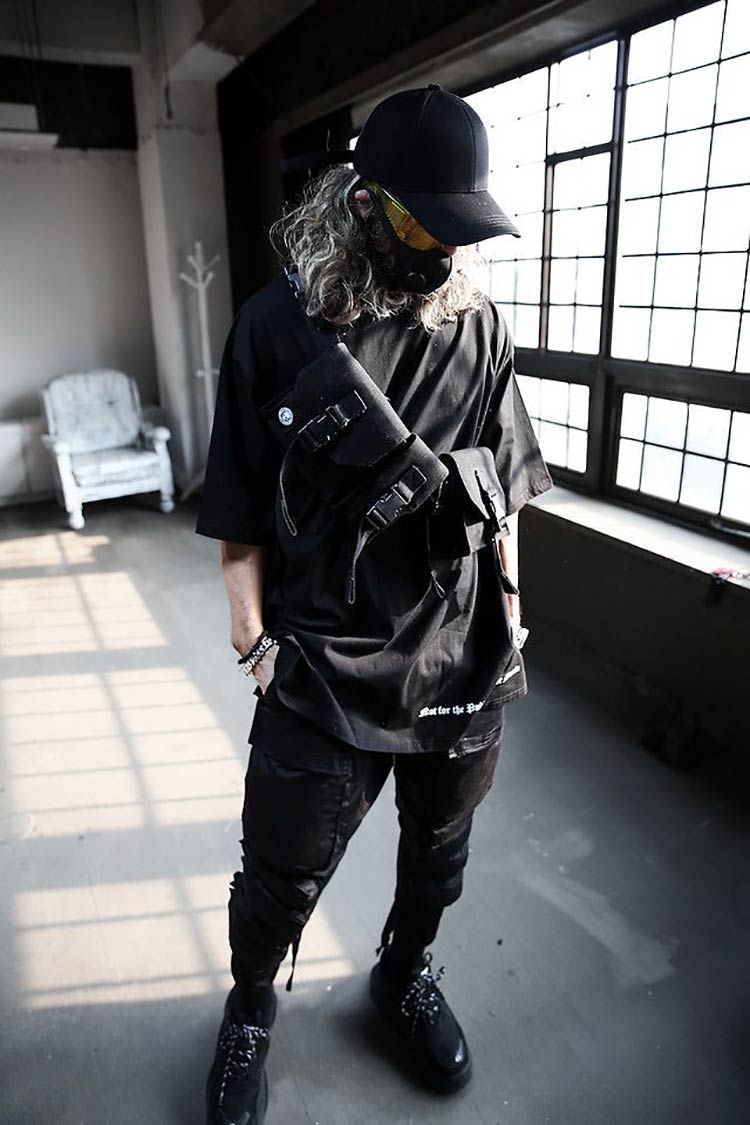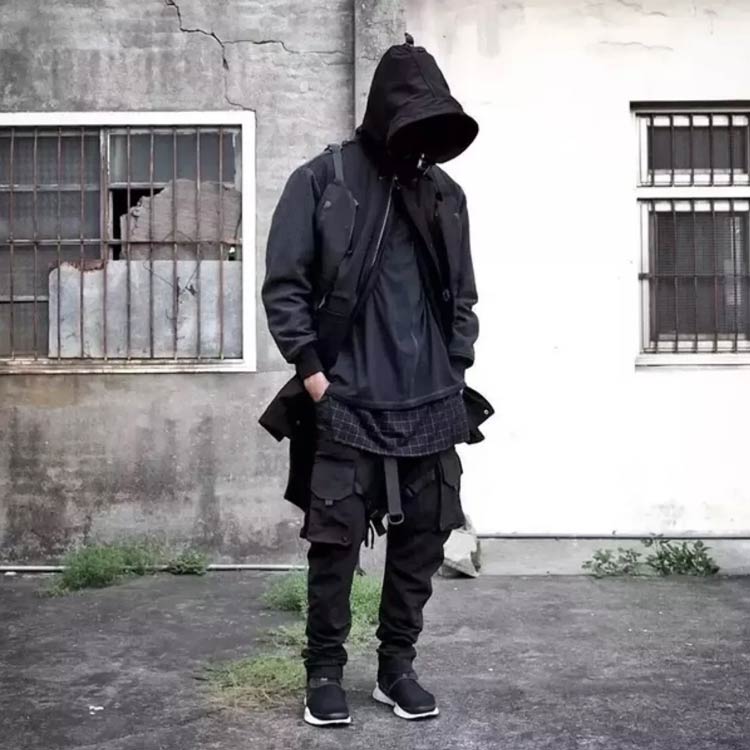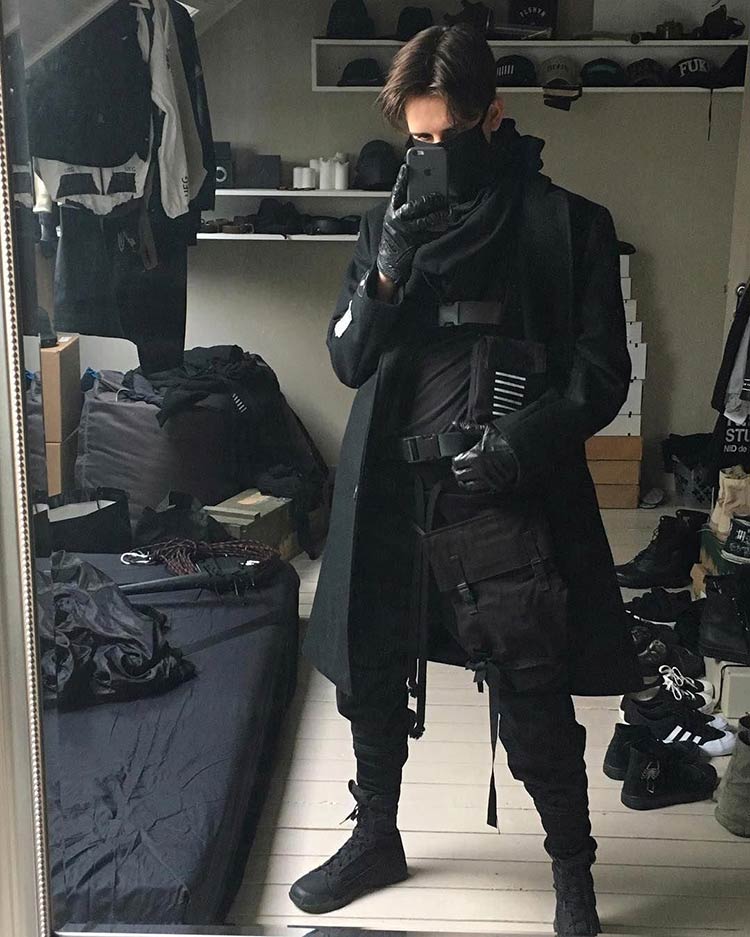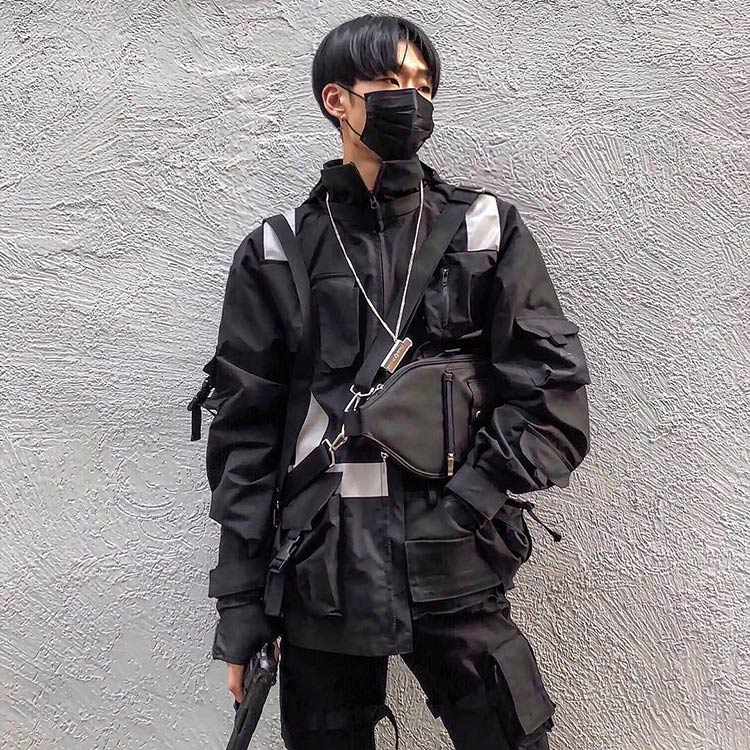 So, what do you think of this style?