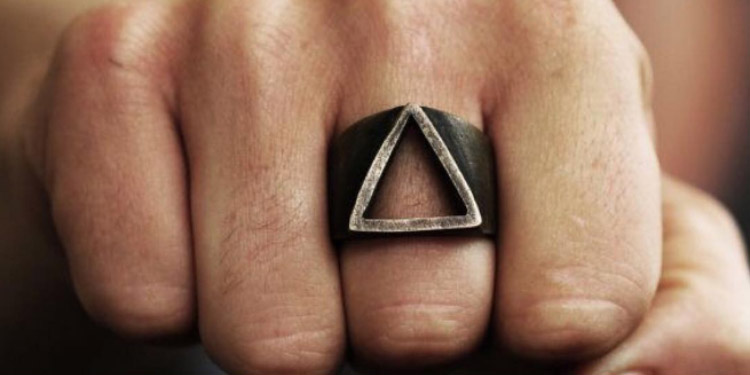 The article on how to wear men's necklaces was a real buzz. Half a dozen unsuspecting people made numerous comments. Either they criticized the imposition that we were supposedly making by determining the use of something or they made silly comments like: "put on the necklace and that's it". Remember that comments are super important to get feedback on our work, but relevant comments. Please don't be a hater for the sake of being a hater! Keep your insults to yourself. Around here we need education and constructive criticism.
So once again, let's make it clear that these are just styling tips.
But what is stylling?
It's a way of combining clothes and accessories, making them match, combine or harmonize.
Look, apart from the rules for marriage (ring on the ring finger of the left hand) and dating (ring on the ring finger of the right hand), let's not put any more rules on our hands. There are already rules for everything. We're just going to point out ways of combining and harmonizing rings with accessories and clothes.
So let's take a look at some tips:
A hand is not a pendant.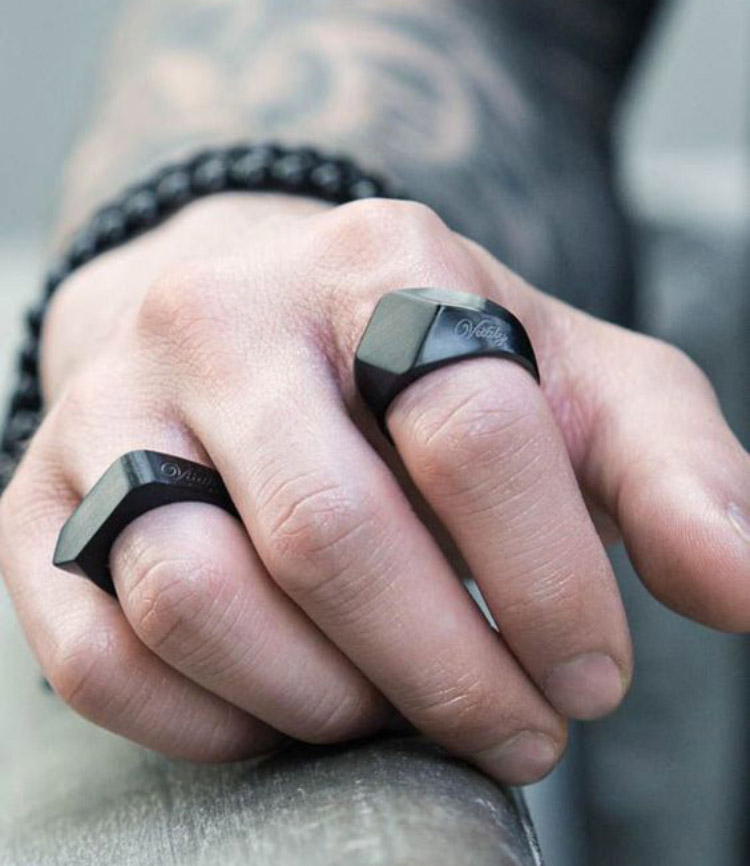 Wearing a ring is cool. Several rings is stylish. But too many is strange. Anything that's too over the top doesn't look good. Our hands are constantly active and are always being used. So rings can get in the way.
To begin with, let's consider the number of rings. Two or three rings spread over both hands is a good average. Any more than that and you'll find it difficult to carry out your daily activities, as well as the noise caused by one piece hitting the other.
As for the layout, it's also necessary to use one finger and one other.
It is recommended, for example, to put a ring on the index or ring finger, skip the middle finger and put the other piece on the little finger or thumb, as the rings won't bump around.
Remember: you have two hands.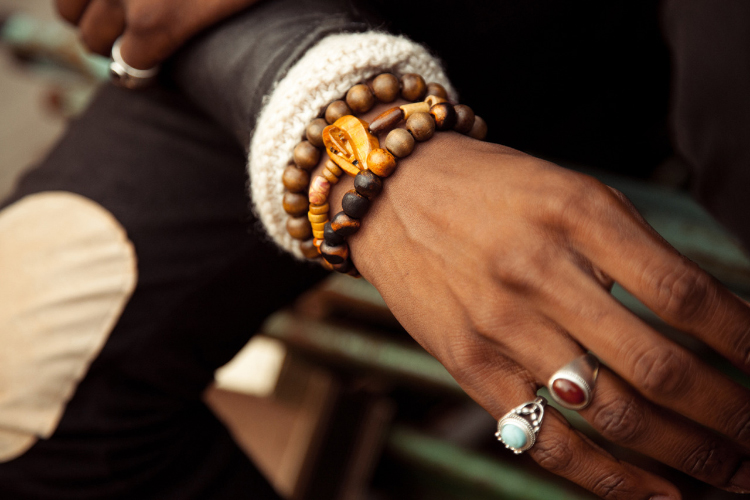 It sounds silly to say it or even a joke. But it's a fact that many people forget which hand they don't use and put all their rings on just one hand (the one that writes). The right-handed on the right hand and the left-handed on the left.
When wearing the rings, we should be ambidextrous and put the pieces on both hands.
We don't have to be such Virgos as to match piece for piece in number, metal, color and shape.
Play a little here. A bit there. With a little common sense you can get where you want to go. There's no need to overdo it. Just remember the visual balance.
Know your finger number.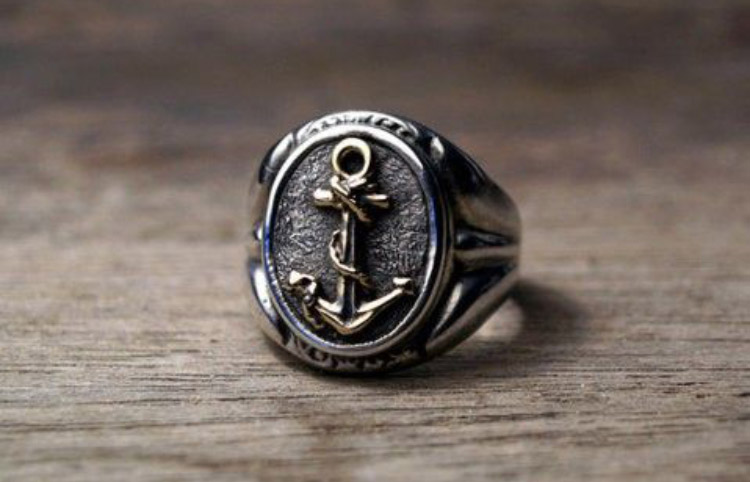 Before you even think about wearing a ring, you should know your finger size. That way, you'll be buying a piece that's no smaller or larger than your finger. The size will be exact.
Rings that are too small get tight and, with the heat and swelling of the fingers, can get stuck and become a problem when it comes time to take them off. Rings that are too big become loose and dance on your fingers. They go up and down. They also turn to one side or the other.
Matching rules are a thing of the past.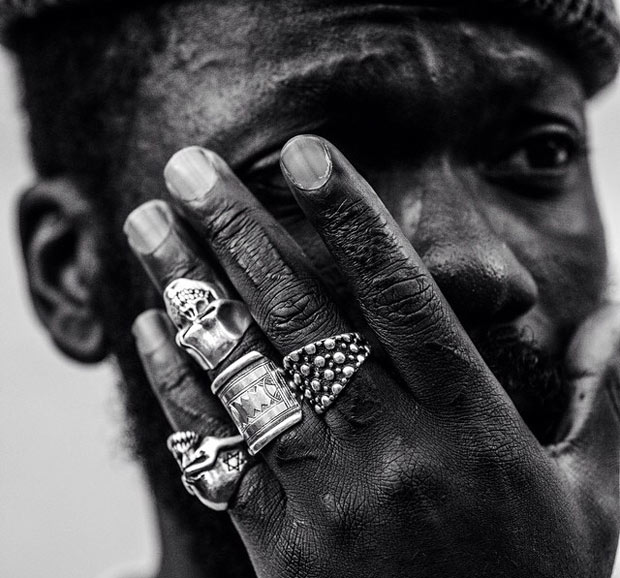 It sounds strange that you think you shouldn't combine metals anymore. That's how we were raised and educated. Gold with gold. Silver with silver. Bracelets, rings, chains and watch cases in a single color and, if possible, a single metal.
But that's a thing of the past. Although most people look askance at mixed metals.
There's a judge in my town who wears silver on one hand and gold on the other. Obviously, this is a comment among lawyers. Is she wrong? I don't think so.
I'm not telling you to do it like that either, but mix without fear. Silver and steel go very well together. Yellow gold, on the other hand, is more flashy, so take extra care.
Choose pieces that match your style.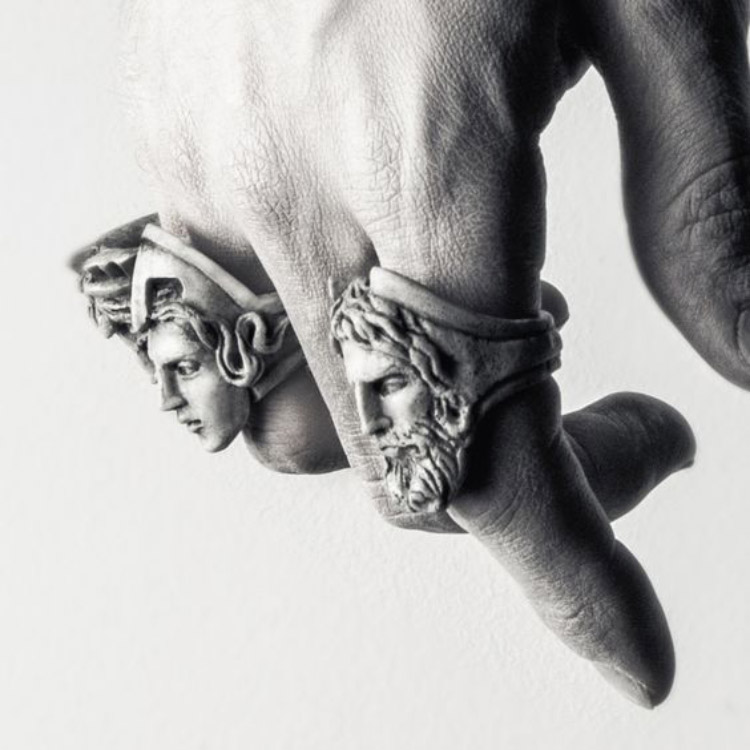 Identifying your style is the first step. Your personal tastes, your lifestyle and your profession are decisive in your choice of rings, as they reflect your style.
People who live in the formal world require more sophisticated pieces and even jewelry. Those who live in a more relaxed environment, on the other hand, can opt for pieces from tents or hippie chic.
There's not much to it, people. It's more a question of common sense.
And nobody wants to impose rules here either, they're just suggestions.
Before you point your fingers at us, fill them with rings!